Your One-Stop Shop for Orgs, Events and More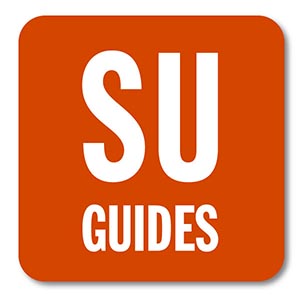 Students now have access to another helpful resource through the SU Guides feature in the University's mobile app, Syracuse University Mobile.




The Activities and Involvement Guide offers students a place to find organizations, clubs, events, programs and opportunities that range from one-time events to on-going commitments.






Some of the guide's features include:
an events calendar with upcoming events from all over campus. Students can add events to their personal calendars and ask Guidebook to remind them 15 minutes before the event starts;
a searchable list of student organizations and clubs organized by categories, with descriptions and links to their website or OrgSync pages; and
sections dedicated to mentoring, leadership and service programs, as well as honors and awards that students can apply for.
To access the Activities and Involvement Guide in the SU mobile app, click the SU Guides icon and download the Activities and Involvement Guide. The Activities and Involvement Guide is also available online. When accessing the SU Guides, users can also view the other University guides available.
The Orange After Dark Fall 2016 Lineup is Here!
 
Orange After Dark (OAD) is a series of epic late-night programs and events that begin after 10 p.m. for undergraduate students.
Syracuse University Launches Diversity and Inclusion Website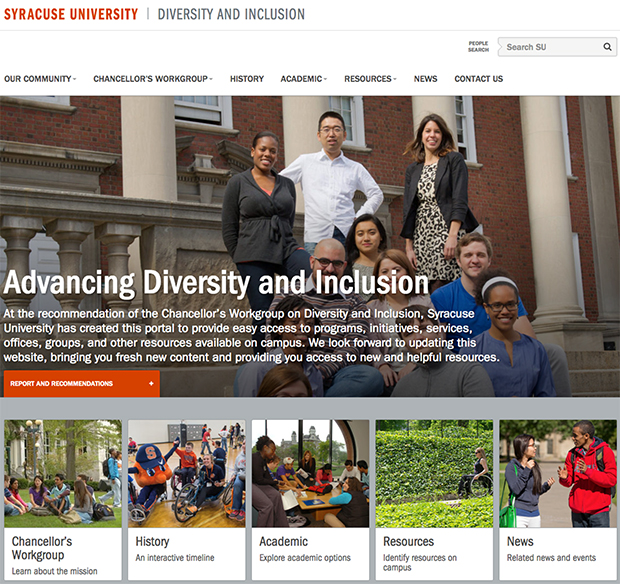 Syracuse University has launched a new website that details and provides easy access to the University's programs and efforts in the area of diversity.

The Advancing Diversity and Inclusion portal, which can be found at diversity.syr.edu, is one of 18 short-term recommendations made by the Chancellor's Workgroup on Diversity and Inclusion. The living, breathing and constantly evolving website will be updated regularly to ensure the timeliest, most relevant content is being provided to the campus community.